We help real estate developers to assess profitability faster by providing new projects data, prices and liquidity.
What is wrong with manually collecting data ?
To perform their market studies, most developers gather data from Immoweb, competitors websites and ask local agents for market insights.
Time consuming
Data collection time could be used for high value tasks instead.
Miss opportunities
Opportunities are temporary… Collecting data takes time.
Uncomplete data
Projects are scattered around multiple websites. Are you sure your data is representative ?
No history
Only ongoing projects are shown. What if there is none ?
« Our assistants and managers spent an average of 1 to 2 days per opportunity. We were losing time, money and sometimes opportunities. »
What is Market Explorer ?
Projects database
Our database contains all the residential projects since 2018.
Market Study tool
An integrated market study tool, designed for developers.
Quick & efficient
Market Explorer enables quick analysis and decision making.
1. Old Way vs. Market Explorer
Online real estate website only display ongoing projects. Most of them only show a few units. Market Explorer displays all the projects (ongoing and sold) with all units details.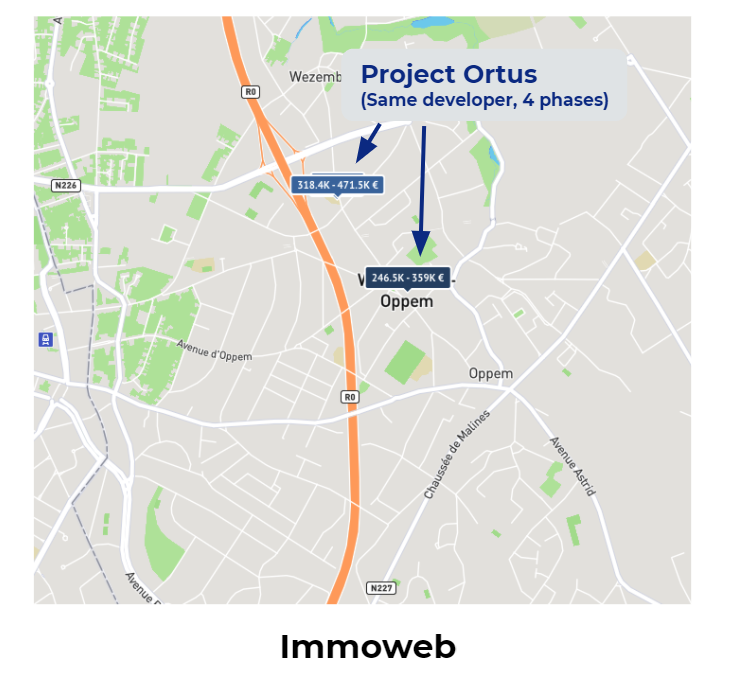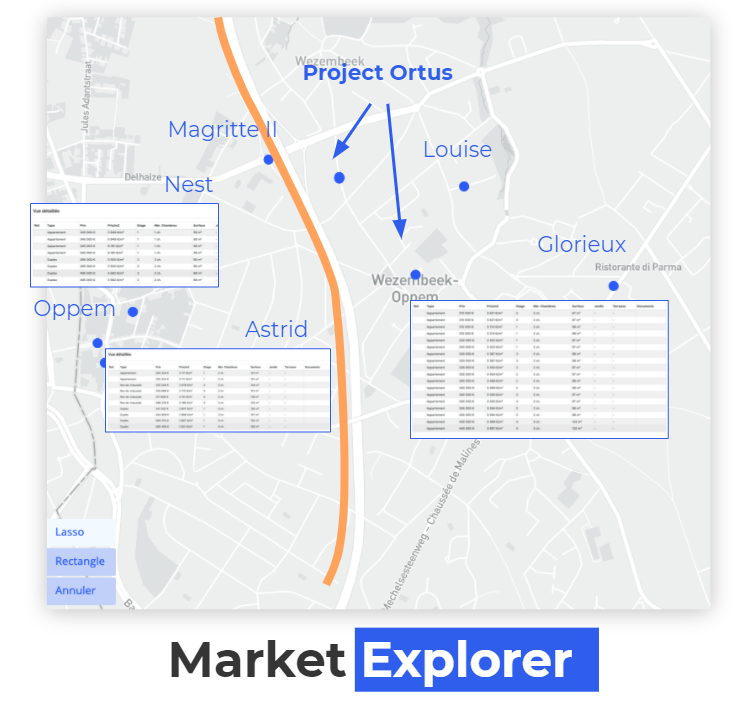 2. Easy Market Study Export
Market Explorer enables quick download (.xlsx) of all the units of each project. You can then use into your own Excel models.
For some projects, plan and brochures are also available.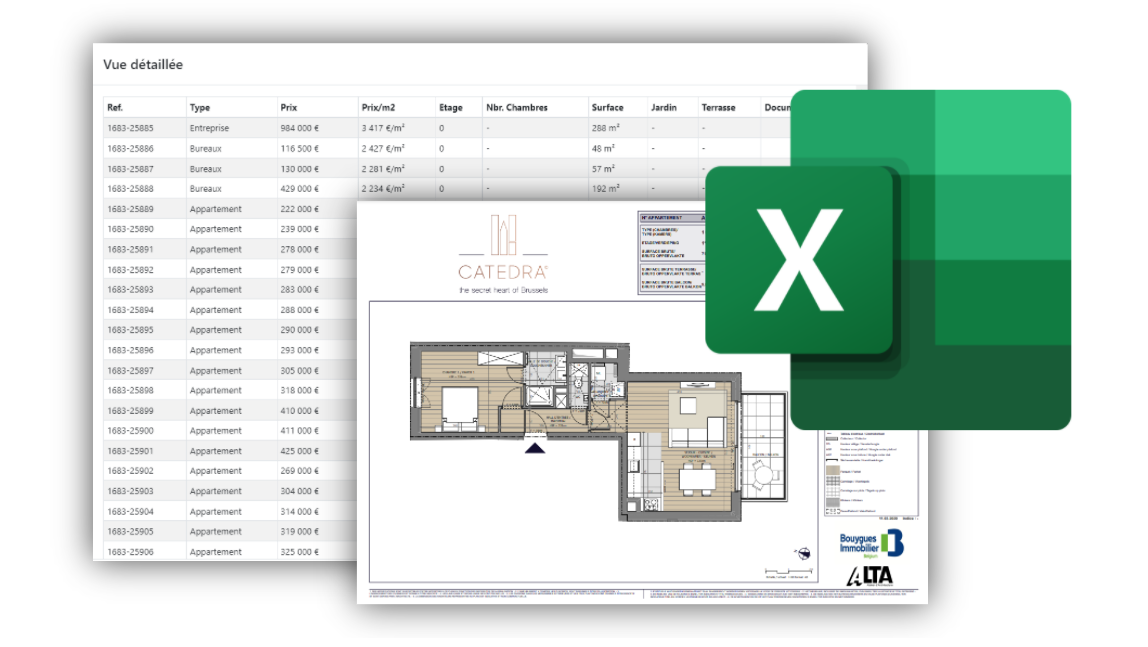 Why adopt Market Explorer ?
Survey found that Automatic Data Collection can save up to 1.5 FTE (75.000€/y) from a boring and redundant task.
Skip the « Data Collection » task

and perfo

rm quick and precise valuation,

so you can take or discard opportunities
Keep consistent, well organized researchs so you can present it to the board
Not convinced yet ?
Ask the 7-days trial.
Our trial includes all functionalities. If you have a project running, check it out.