We help investors and brokers by providing up-to-date and relevant data
« We used to collect data manually on StatBel, Immoweb and competitor's websites. SmartBlock helped us by delivering ready-to-use data »
What is wrong with manually collecting data ?
Time consuming
Data collection time could be used for high value tasks instead.
Fixed-time
You collect current situation data. What about the trend ?
Statistical Bias
Prices on Statbel are global price, not per-sqm-prices.
How do we save your time and increase data quality?
We automate data collection, cleaning and analysis everyday. This work enables us to deliver ready-to-use data in very short time.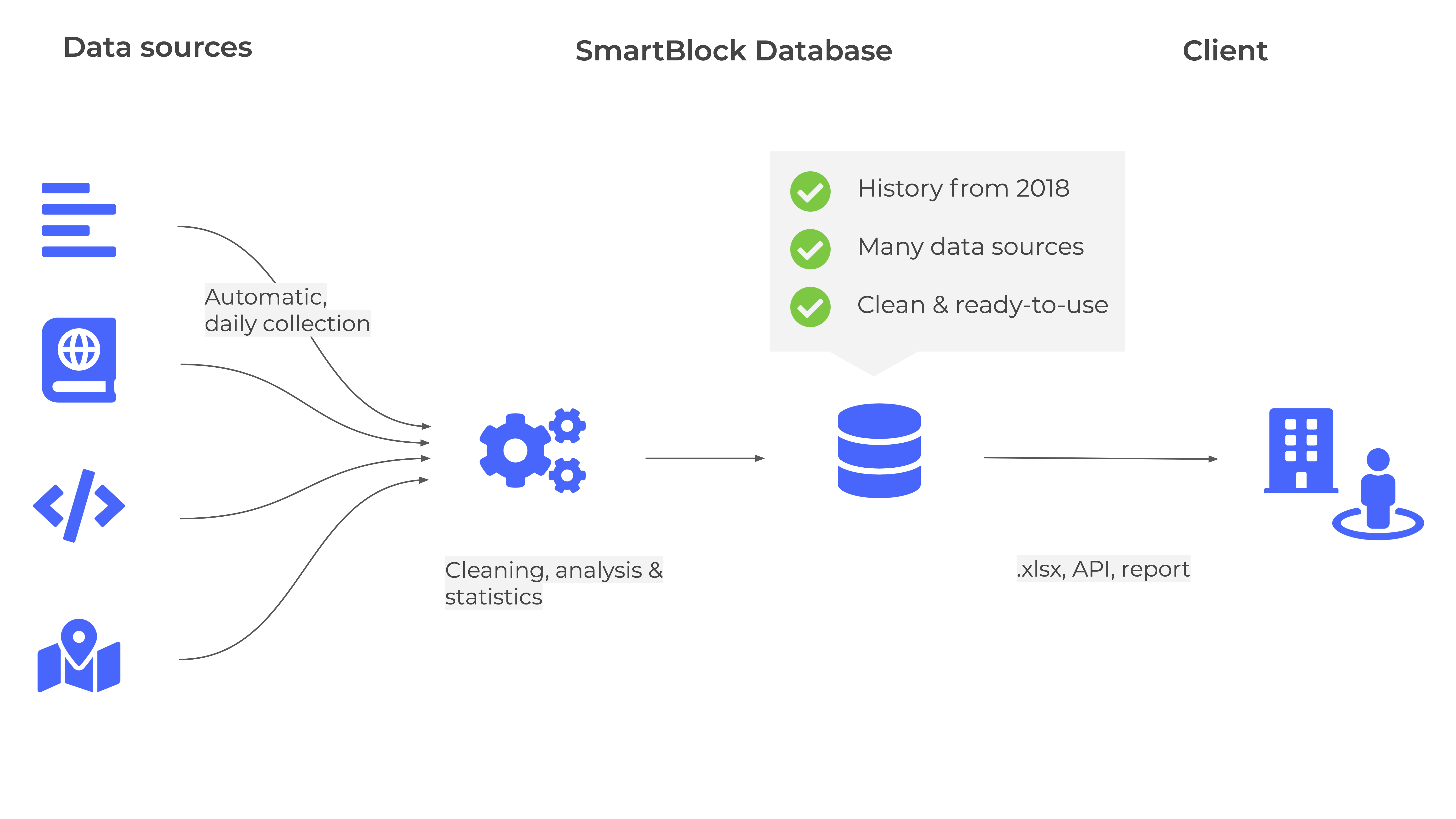 We deliver ready-to-use data
We offer a wide variety of data, from sale and rental prices to average EPC level in a specific area.
Price [€/m2]
In a specific location and for a specific unit type.
Structure
Percentage of studio, percentage of resident owners vs. investors ?
Stock on market
Count of similar properties for sale / for rent on the market.
Volume [sale/year]
Volume of transactions and impact on prices
Rental yield [%]
In a specific location and for a specific unit type. 
Benchmark
Are my rents too low ? too high ? What about the vacation rate ?
Time on market
How much time does such an estate stay on market before it finds a buyer / tenant ?
Ageing
Understand import of building ageing. Buy and sell using ageing-factor.
Our sample contains graphs, colorized maps and excel sheets. Ask it now, you might need it later !